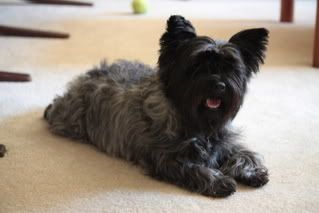 Yesterday (Sep 30) was my baby girl's FIFTH birthday. It seems like just yesterday that she was a rambunctious little puppy and driving us all nuts with her boundless energy.
Oh wait, that's still true.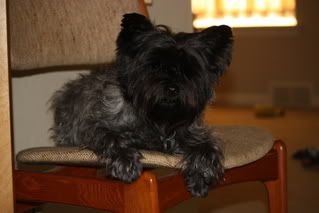 All kidding aside, I love this little bundle of energetic fur. She gets so excited sometimes that she makes squeaking sounds (hence the nickname PipSqueak) and she'll shower you with kisses if you're willing.
When I'm home, she waits eagerly at the den doors for me to get up (our house gets up very early) and once she spots me, she starts bounding up and down so excitedly that Tommy, our other dog, tries to restrain her.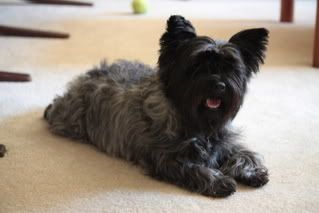 During the day, she often pops into my room, gives my leg a lick and bounds right back out - as if she's checking to see if I was still there.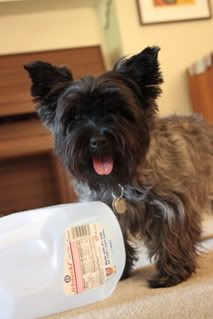 When she's calm, she cuddles very well and she's an excellent alarm dog. She never hesitates to let us know that there's a car passing by or that there's the awful neighbor cat terror in the backyard.
Her favorite perch is our big front window so she can "spy" on the neighborhood and "supervise" the watering of the new front gardens.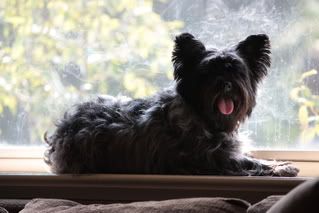 She's a headstrong little gal and often tries to boss her big brother around and hasn't quite learned the meaning of sharing, but she's still an adorable creature, isn't she?